America's East Coast Beaches
Our Road Trips and Beach Pictures
Get ready to set your sails for a cozy beach on the East Coast of the United States.
On these pages we're going to tell you about our travel trip to Florida and the East Coast Beaches.
We tried to stay away from Interstate 95 as much as possible, and follow the roads 1A and A1A.
You'll see pictures of places where we stayed, the motels and campgrounds, and restaurants where we ate.
Find out which of the beaches are the most popular on the East Coast and maps of where they are located. The Florida Beaches are great too, and we especially like St. Pete Beach, and Fernandina Beach.
Which beaches did we like the most on our trip? The best beach that we visited on our trip to Florida was on the East Coast at Virginia Beach.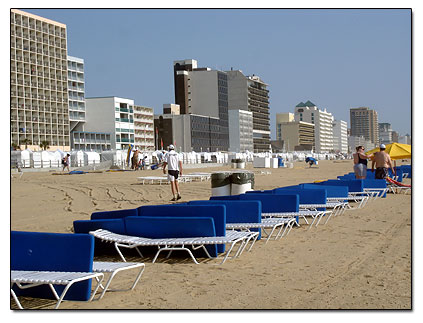 The Virginia Beach boardwalk is filled with little kiosks, and obviously a tourist hotspot, a great place to go on vacation.
If you would like to go somewhere more low key and quaint, with New England style homes, we think you would enjoy Cape May in New Jersey.
For some tips on how to plan your road trip read the travel tips page, where we'll share some ideas to plan your trip.You can find information and pictures of the best beaches, along with maps and directions how to get there, along with campgounds and motels to stay.
Cape Cod and Mass Beaches
In July we went to Cape Cod looking for the Cape Cod Beaches and exploring what makes Cape Cod unique.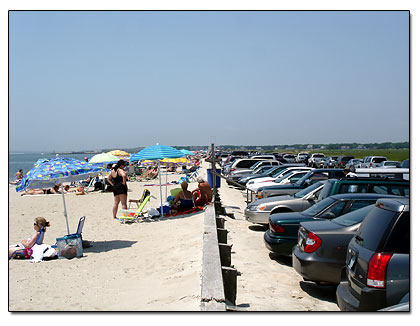 Read about our Cape Cod road trip and what we did for fun, like the flea markets, antique stores, the Cape Cod Beaches we found, the museums and historical places, along with where we stayed, like the Dennisport motel and Nickerson State Park.
We also spent the entire day in Provincetown and came across some Provincetown beaches.
After spending several weeks in Cape Cod, we drove up the Massachusetts Coastline and visited as many beaches as possible, including Plymouth Beach, and Revere Beach.
New Hampshire and Maine
Driving further north we just had to check out Hampton Beach in New Hampshire, and find out why it is so popular. We were in for a surprise. Read the Road Trip from Mass to New Hampshire.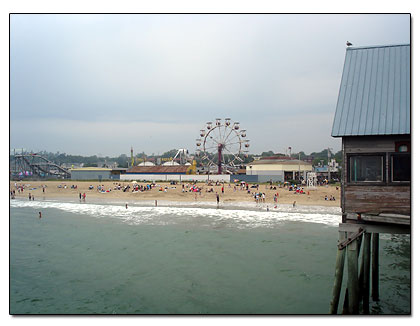 Jumping on scenic 1A north of Hampton Beach, we had always wanted to see Old Orchard Beach, and we caught it in full swing. Read about our Maine Road Trip There are other beaches that we visited while in Maine like Scarborough Beach
In Conclusion
We hope that our pages of information and pictures about the beaches will help you decide where to spend your vacation, some leisure time, a fun time, or a quiet romantic weekend getaway to a cozy beach. Have fun!
---
Cooltan - Tan Through Swimsuits
- Here's a new product on the market that you can't buy in a store. Now you can get a tan through your swimwear! Cooltan Tan Through Swimwear works like a medium level sunscreen. Look great and eliminate tan lines!
Popular US Hotels - If you need a place to stay on the East Coast while at a beach, see a list of all the popular hotels, motels, inns and suites by state.