Rehoboth Beach Pictures
Popular Delaware Beaches

When we reached the Delaware Seashore State Park it reminded me of the Cape Cod National Seashore.
Along the shoreline we saw several of these watchtowers.
Then we came into a small town called Dewey.
There were several large hotels there, a Best Western, Atlantic Oceanside motel, and Surfrider Condominiums.
When we hit Rehoboth Beach, we took Route 11A South alt. and was shocked to find such a hot tourist spot at Rehoboth Beach.
It reminded us of Cape Cod, lots of little shops, and places to eat.
Finding a place to park was a different story though.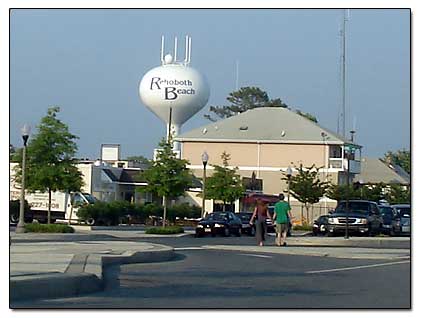 All of the parking spots were vertical and metered, so we didn't get a chance to get out and see what the beach looked like.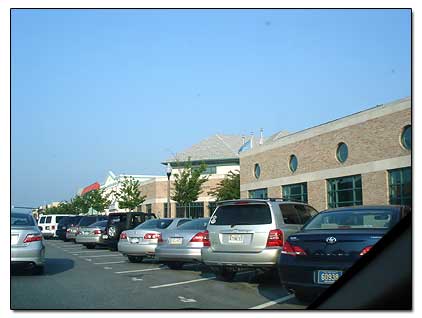 We headed out via Hwy 1 to Hwy 9 to try to catch the Cape May - Lewes Ferry.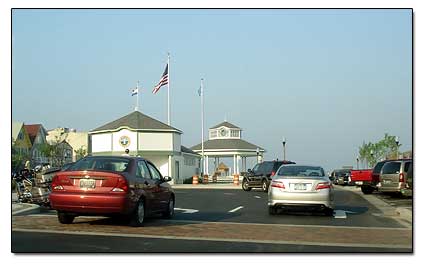 This picture is a view of the entrance to the beach.
More pictures of Rehoboth Beach
- Picture of Hooters Restaurant at Rehoboth Beach... Hooters
- Closer picture of the beach entrance... beach entrance
- Picture of the Rehoboth Avenue Inn... Avenue Inn Motel
- The Sea Shell Shop downtown Rehoboth... Sea Shell Shop
- View of one of the nearby shopping malls downtown... Village By the Sea
- Picture of Claws Crab House, a popular restaurant in Rehoboth... Claws Crab House
- Here's another place to stay called the Sandcastle Motel... Sandcastle Motel
- Picture of the lighthouse at the Rehoboth rotary... Lighthouse
- Rehoboth Beach location... map
- The street sign where we turned to go to Rehoboth Beach... Rehoboth sign
- Rehoboth change machine in the center of town... change machine
- View of entrance to the town of Rehoboth Beach... welcome
- View of the Atlantis Inn... Atlantis Inn motel
Next stop is the Cape May Lewes Ferry
Some Motels in Rehoboth Beach
Rehoboth Beach Delaware - Delaware Hotels
- Best Western Gold Leaf 1400 Highway One
- Comfort Inn Rehoboth 4439 Hwy One
- Econo Lodge Resort 4361 Hwy. 1
- Holiday Inn Express Rehoboth Beach, De 4289 Hwy 1
- Quality Inn & Suites 3100 Highway One
- The Bellmoor Inn 6 Christian Street

---
Cooltan - Tan Through Swimsuits
- Here's a new product on the market that you can't buy in a store. Now you can get a tan through your swimwear! Cooltan Tan Through Swimwear works like a medium level sunscreen. Look great and eliminate tan lines!
Popular US Hotels - If you need a place to stay on the East Coast while at a beach, see a list of all the popular hotels, motels, inns and suites by state.