Pine Point Beach, Maine
America's East Coast Beaches

We followed East Grand Ave. north and came into a small residential area with cottages for rent on the waterfront and houses for sale.
Then all of a sudden we were in Pine Point, Maine.
So Pine Point Maine is just a hop, skip and jump from Old Orchard Beach.
We found Pine Point Beach and took some pictures.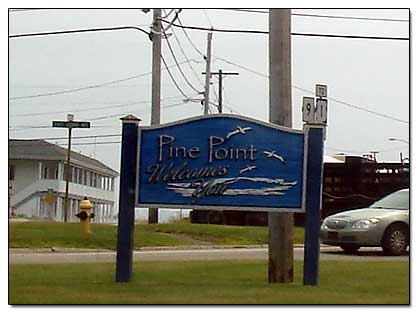 The breeze was refreshing, and the car parking is $5.00 according to the sign on the booth, and no dogs, but according to the sign on the gate it says $10.00. There is a snack bar and 2 porta potties in the parking lot. Then we saw a sign that says all dogs must be on a leash.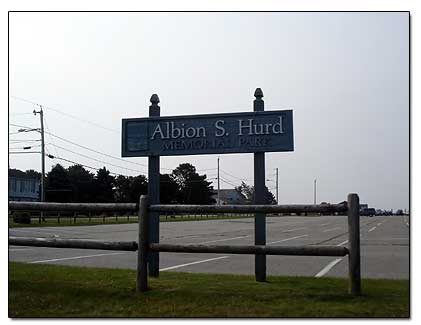 So it turns out the beach we found is not Scarborough Beach, but a local called it Pine Point Beach, but the sign says Hurd Park. The resident told us to go back out to 1A and make a right and then follow it to a main intercection where there is a Moble Gas and Burger King, and Motts?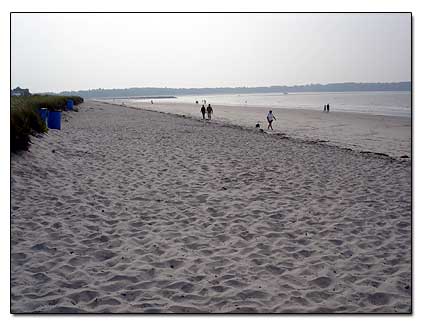 Anyway we headed out and passed Bailey's Campground Resort and decided to check it out and grab a brochure. Basic tent camping is 40 bucks and they are pretty much an all inclusve, so to speak, with a well stocked campstore, a playground, pool, restaurant, etc etc.
More pictures near Pine Point
---
Cooltan - Tan Through Swimsuits
- Here's a new product on the market that you can't buy in a store. Now you can get a tan through your swimwear! Cooltan Tan Through Swimwear works like a medium level sunscreen. Look great and eliminate tan lines!
Popular US Hotels - If you need a place to stay on the East Coast while at a beach, see a list of all the popular hotels, motels, inns and suites by state.