Juno and Jupiter Beach
America's East Coast Beaches
Along the Florida Coastline
After leaving Palm Beach we drove north taking the most scenic route we could, and ran into Juno Beach.
We liked Juno and Jupiter Beach immediately. It has a nice pier here and a sidewalk runs the length of the beach.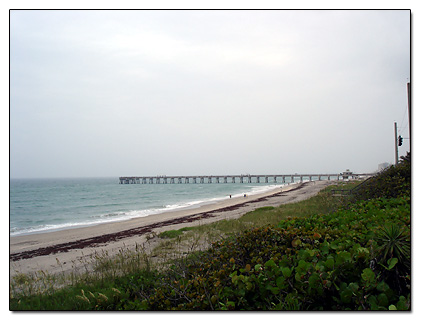 We stayed at Juno Beach for several hours to take a break from driving. Apparently Juno Beach and Jupiter Beach are connected.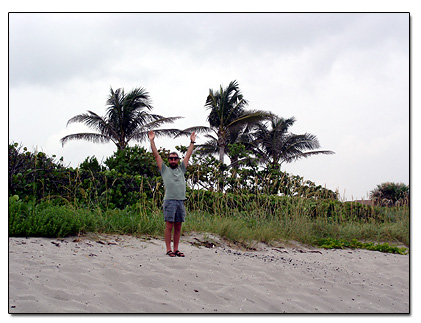 The hubby on the bank of the beach. Below is a view looking north, the bank is slightly steep, levels off, then dips again.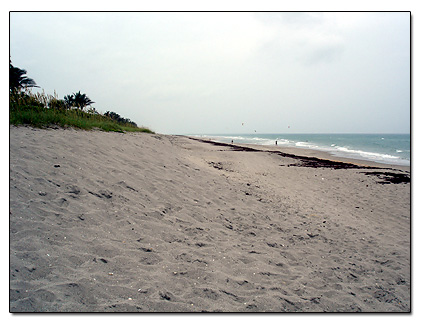 See a map of where Juno Beach is located... map
Next stop Fernandino Beach
More Pictures of Juno and Jupiter Beach
- A sign with the Jupiter Beach Regulations... Beach Regulations
- A picture of the foliage growing on the bank... foliage
- A group of beach bathers enjoying the beach, you can see the turquoise color of the ocean water, very inviting... beach bathers
Some Motels and Hotels
Juno Beach, Florida - Juno Beach hotels
- Holiday Inn Express North Palm Beach-Oceanview, Fl 13950 US Hwy. 1 Juno Beach
Jupiter, Florida - Jupiter Florida hotels
- La Quinta Inn & Suites Jupiter 34 Fisherman's Wharf Jupiter, FL
- Fairfield Inn By Marriott West Palm Beach Jupiter 6748 Indiantown Rd. Jupiter, FL
- Best Western Intracoastal Inn 810 South U.S. Highway 1 Jupiter, FL
- Jupiter Beach Resort 5 North A1A Jupiter, FL

---
Cooltan - Tan Through Swimsuits
- Here's a new product on the market that you can't buy in a store. Now you can get a tan through your swimwear! Cooltan Tan Through Swimwear works like a medium level sunscreen. Look great and eliminate tan lines!
Popular US Hotels - If you need a place to stay on the East Coast while at a beach, see a list of all the popular hotels, motels, inns and suites by state.