Old Silver Beach
Cape Cod Beaches
This picture was taken as we were passing Old Silver Beach in Cape Cod.
We had just gotten past Monument Beach and we were following Hwy 28 south when we saw the beach parking.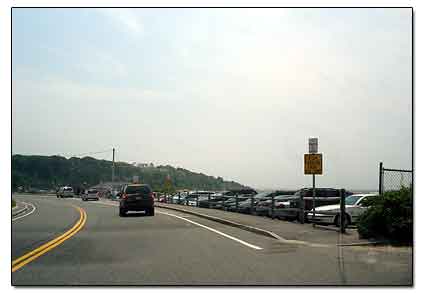 I wish we could have taken the time to go and see Old Silver beach, but check out the entrance, it is $20.00 a car to get in. We were in too much of a hurry to find the Martha's Vineyard Ferry anyway.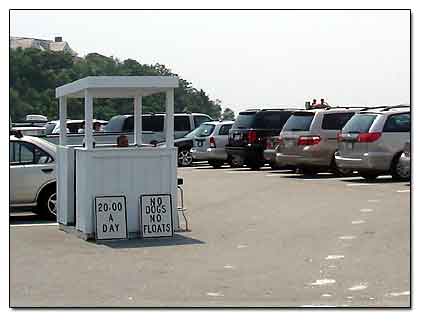 This next picture was taken as we were passing. There was also a very popular restaurant there called the Sand Bar Grill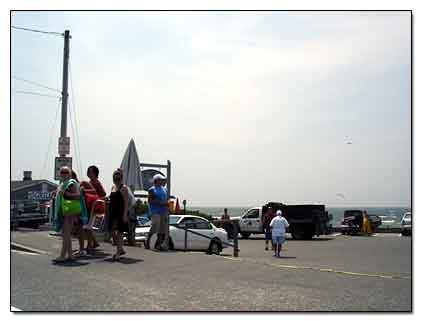 I must say, that traveling on 28 south in Cape Cod was rather boring. Nothing to see at all.
After awhile we were beginning to wonder if we were on the right road.
Massachusetts Motels and Hotels
Find a motel in Cape Cod here:
Popular Massachusetts Hotels
---
Cooltan - Tan Through Swimsuits
- Here's a new product on the market that you can't buy in a store. Now you can get a tan through your swimwear! Cooltan Tan Through Swimwear works like a medium level sunscreen. Look great and eliminate tan lines!
Popular US Hotels - If you need a place to stay on the East Coast while at a beach, see a list of all the popular hotels, motels, inns and suites by state.