Helen Ga Alpine Village
Georgia Attractions
We had heard about the Alpine Village at Helen in Georgia online.
We decided to check it out on the way back from Florida.
Helen is located in the foothills of the Blue Ridge Mountains and it was very scenic and nice.
We stayed at the Unicoi State Park, which had walk in tenting and was pretty strict, but the fun was in town anyway.
This cute little German type village is very cool and we would have loved to have stayed here longer.
Even for the beginning of June it was too hot here, but there is a river and people go tubing in the river.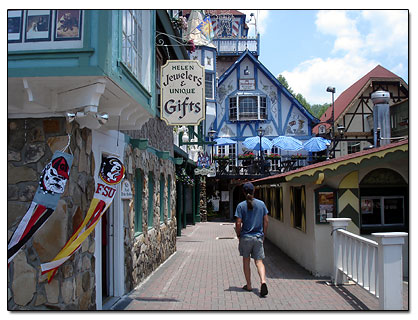 Our walk through town was a lot of fun with lots of little place to shop and restaurants to eat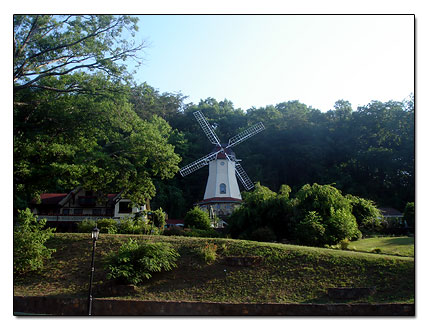 There are several public parking areas that charge, but we found one that was free behind the gazebo. Below is a view of this cute little German style village from the gazebo.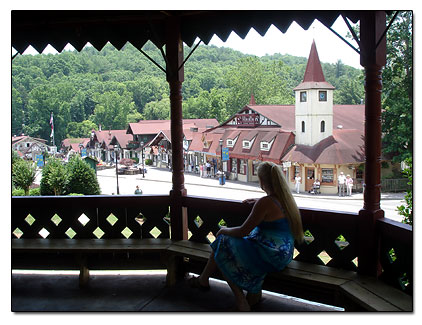 Next stop Reed's Gold Mine
Motels in Helen Georgia
Helen Georgia motels
- Best Western Alpine Helen 8220 South Main Street Helen, GA
- Ramada Limited 11 Edelweis St. Helen, GA
- Econo Lodge Helen 749 Brukenstase St Helen, GA
- Helen-Days Inn S Main Street Helen, GA
- Helen Super 8 Motel 8396 S. Main St. Helen, GA
- Comfort Inn Helen 101 Edelweis Strase Helen, GA
- Country Inn And Suites By Carlson Helan 877 Edelweis Strase Helen, GA
- Alpine Crest Resort (Vri) 232 Carrie Cox Dr. Helen, GA
---
Cooltan - Tan Through Swimsuits
- Here's a new product on the market that you can't buy in a store. Now you can get a tan through your swimwear! Cooltan Tan Through Swimwear works like a medium level sunscreen. Look great and eliminate tan lines!
Popular US Hotels - If you need a place to stay on the East Coast while at a beach, see a list of all the popular hotels, motels, inns and suites by state.