First Encounter Beach
Cape Cod, Mass
First Encounter Beach is just a short drive off of Route 6A and we finally got a chance to go take a picture of it.
The last time we were here it was July 4th, and we watch the fireworks along the whole East Coast with our binoculars. It was amazing.
Today we came back to take pictures.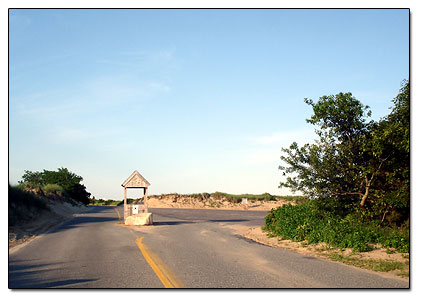 There is a marker here that was placed in 2001 by the Commonwealth of Colonial Wars and it says, Near this site, the Nauset tribe of the Waupanaug Nation, seeking to protect themselves and their culture, had their first encounter December 8, 1620 with Miles Standish, John Carver, William Bradford, Edward Winslow, John Tilley, Edward Tilley, John Howland, Richard Warren... see the large picture.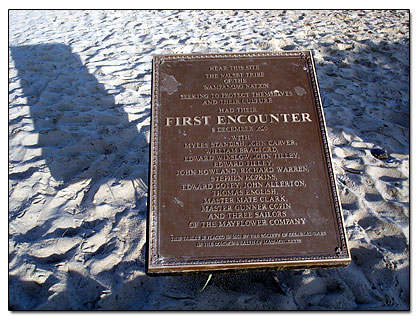 First Encounter beach is located in a scenic little Cape Cod town called Eastham. It is on the Cape Bay side, and is a great beach, like all of the Cape Cod beaches.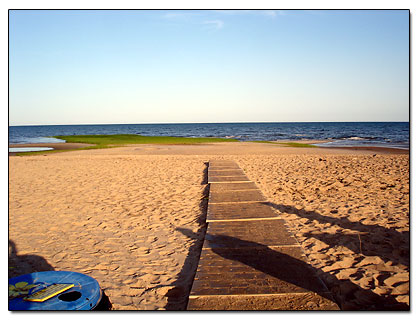 It's northeast of Orleans and Nickerson State Park, those are the next pictures I took.
Massachusetts Motels and Hotels
Find a motel in Cape Cod here:
Popular MA Hotels
---
Cooltan - Tan Through Swimsuits
- Here's a new product on the market that you can't buy in a store. Now you can get a tan through your swimwear! Cooltan Tan Through Swimwear works like a medium level sunscreen. Look great and eliminate tan lines!
Popular US Hotels - If you need a place to stay on the East Coast while at a beach, see a list of all the popular hotels, motels, inns and suites by state.