Mayo Beach Pictures
Wellfleet, Cape Cod, MA
We made our way to Mayo Beach in Wellfleet down near the pier, and across the street from a popular restaurant called the Bookstore Restaurant.
Mayo Beach is a public beach and it's free.
Plenty of free parking is there too.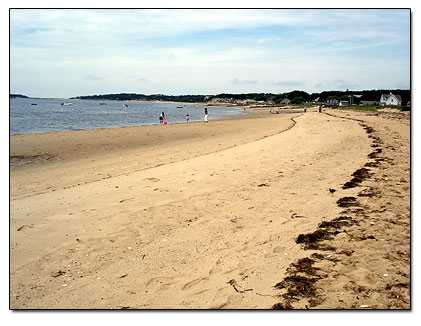 We left Wellfleet via their Main Street and saw all the Art Galleries. Cute little town for sure.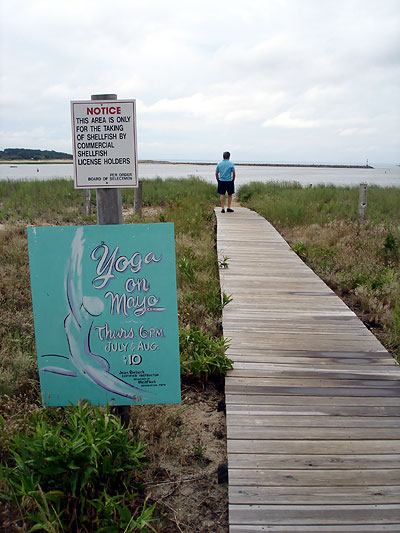 Apparently this area is used for shellfishing too. There were lots of shells on the beach especially at low tide.
There is a building nearby that says Shellfishing, and Mayo Beach is also near a pier, and they have all kinds of events here through the year.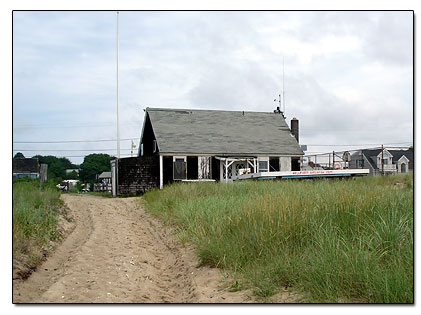 We exited onto Hwy 6 and headed back to Camp Roland C. Nickerson State Park
The traffic was getting too heavy by 1pm and we wanted to eat at Cobies again and go back to dry out our tent from all the rain.
More Mayo Beach Pictures
Ever see pink seaweed before?... pink seaweed
Building near the pier that says "Uncle Franks"... Uncles Frank's
A young couple strolls toward the pier... View towards the pier
Picture of the Bookstore Restaurant across from Mayo Beach... Bookstore Restaurant
Picture of the huge anchor laying in the parking lot of Mayo Beach... huge anchor
A decoration on a building in Wellfleet downtown... Man Fishing Art
Massachusetts Motels and Hotels
Find a motel in Cape Cod here:
Popular Massachusetts Hotels
---
Cooltan - Tan Through Swimsuits
- Here's a new product on the market that you can't buy in a store. Now you can get a tan through your swimwear! Cooltan Tan Through Swimwear works like a medium level sunscreen. Look great and eliminate tan lines!
Popular US Hotels - If you need a place to stay on the East Coast while at a beach, see a list of all the popular hotels, motels, inns and suites by state.