Introduction to New England Beaches
This is our website of summer pictures taken mostly in Rhode Island, Connecticut, and Massachsetts
Summertime is when we grab the kids, the beach umbrella, beach chairs, suntan lotion, beach towels, along with a cooler full of snacks and drinks, and head for our favorite fun-in-the-sun beach. After spending all winter cooped up in the house, who can blame us?
Maybe, you are thinking of traveling to New England to go beach hopping or for a vacation. You'll enjoy every minute! Thanks for visiting, and we hope you enjoy our pictures. Have a great trip and be sure to visit a New England beach while on vacation!
Connecticut Beaches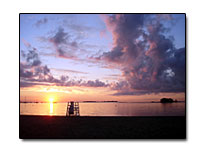 Our pictures of beaches in Connecticut includes public beaches as well as State Parks.
A few of the popular beaches include Greenwich Point, Savin Rock, Hammonasset Beach, Rocky Neck and you can even do some camping there too. Ocean Beach Park in New London CT is our favorite family beach.
See some New England Beach Sand!
What is Beach Sand? - White Beach Sand - Black Beach Sand
And if you are a history buff, see some pictures of Old 1900's Swimsuits and Old Beach Pictures
Rhode Island Beaches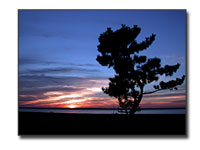 If you want to head to a Rhode Island beach, that's okay too. We actually have more pictures of RI beaches than we do of Connecticut beaches.
For instance, there's lots to see and do in Newport, even without spending a lot of money. Misquamicut is a popular tourist beach, a regular "hotspot."
Scarborough Beach and Narragansett Beach are awesome, but they do tend to get a little crowded at peak times during the summer. So, best to go early and pick out your spot before the crowd arrives.
Massachusetts Beaches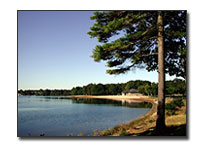 Our favorite places to go in Massachusetts is Webster Lake, Revere Beach, and Cape Cod. We have been to Webster Lake several times, and really like it there, it's a fresh water lake.
You will see some of the pictures we took when we visited there. We plan on doing a lot of traveling this year, and went back to Cape Cod to take better pictures. Read the Cape Cod Roadtrip Also see the old pictures of Old Revere Beach
In Conclusion
In conclusion, New England Beaches is mostly scenic pictures we took of the beaches in Connecticut and Rhode Island. Maybe you are thinking of traveling to New England this summer, or maybe take a beach "getaway" vacation or a weekender.
These pictures will give you some idea of what the beaches look like, and some short stories of our impressions of the beaches when we visited them.
Also see what the New England beach sand looks like, and view some old pictures of beaches and old fashioned swimsuits. Thanks for visiting!
---
Cooltan - Tan Through Swimsuits
- Here's a new product on the market that you can't buy in a store. Now you can get a tan through your swimwear! Cooltan Tan Through Swimwear works like a medium level sunscreen. Look great and eliminate tan lines!
Popular US Hotels - If you need a place to stay on the East Coast while at a beach, see a list of all the popular hotels, motels, inns and suites by state.