Kingstown Town Beach, RI
Here's some pictures of Kingstown Town Beach in Rhode Island, in the small beach area.
Kingstown Town Beach is a very nice beach and you can get some nice views from here.
To the east is a bunch of RV's and campers for the summer season.
The South Kingston Town Beach is right next to Roy Carpenter's Beach which is a public beach.
The Theater by the Sea is also there.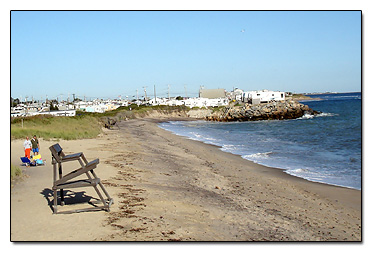 The boardwalk is high above the water, along with the snack bar.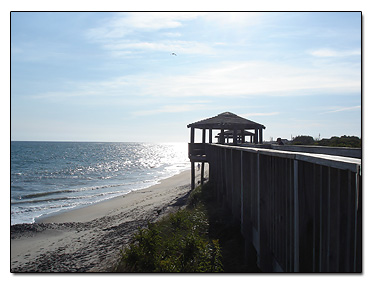 DIRECTIONS: From north or south, RT 1 Exit Matunuk Beach Rd. The entrance is not hard to miss, it's right next to the Kingston Town Beach entrance. Visit Roy Carpenter's Beach RI

Disclaimer: As with everything in RI, you can almost bet this information and the rates will eventually change.

---
Rhode Island Grocery Shoppers Shop Online with RI Peapod Stop and Shop
No more tan lines! Get a tan through your clothes with Cooltan Tan-Through Shirts
Popular Rhode Island hotels - If you need a place to stay in Rhode Island be sure to check these popular hotels.
Rhode Island Attractions - There's more to Rhode Island than just the beaches!