Nelson Beach
Plymouth, Mass
Nelson Beach is north of Plymouth downtown, and Plymouth Rock.
It is a much cozier beach than Plymouth Long Beach.
Nelson Beach is in a small park with a playground, a snack bar and several picnic tables.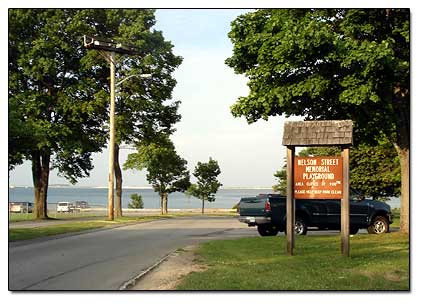 They close at 9pm, there doesn't appear to be a fee to get in.
The beach is not large but it is more sandy than Plymouth Long Beach and you can see a lighthouse from here.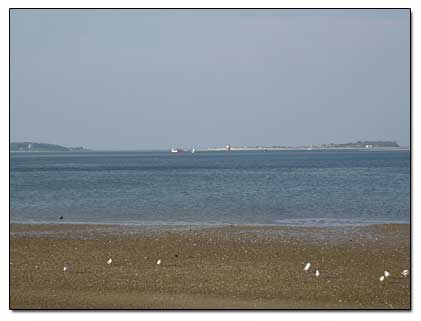 Since it is low tide now, most of this beach may be covered with water at high tide.
The water here is calm, no lifeguard stands. I also see people with dogs, taking them for a walk.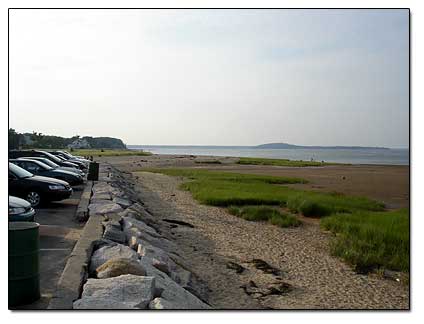 This also may be the popular spot for drinking your morning coffee and reading the newspaper, or watch the sunrise.
More Pictures of Nelson Park and Beach
A picture of the Nelson Street Beach playground... playground near beach
Closeup picture of the lighthouse across from Nelson Beach... lighthouse
Closeup of the Nelson Street Memorial Park sign... park sign
View of people on the beach... beach
View of people taking a walk on the beach... beach walk
See map of how we found Nelson Beach... map
Motels and Hotels in Plymouth, Mass
Plymouth, Massachusetts - Plymouth hotels
- Best Western Cold Spring 188 Court Street Plymouth, MA
- John Carver Inn 25 Summer St Plymouth, MA
- Comfort Inn Plymouth 155 Samoset St. (US 44) Plymouth, MA
- Radisson Hotel Plymouth Harbor 180 WATER STREET Plymouth, MA
- Governor Bradford On The Harbour 98 Water Street Plymouth, MA
---
Cooltan - Tan Through Swimsuits
- Here's a new product on the market that you can't buy in a store. Now you can get a tan through your swimwear! Cooltan Tan Through Swimwear works like a medium level sunscreen. Look great and eliminate tan lines!
Popular US Hotels - If you need a place to stay on the East Coast while at a beach, see a list of all the popular hotels, motels, inns and suites by state.