Ocean Beach Park
New London CT
Ocean Beach Park in New London, CT, has a long history of use starting from the early 1900's.
It was renovated in the 1940's.
Now Ocean Beach Park has an Olympic size pool, miniature golf, playground, snack bars, arcade and a nice long boardwalk and the beach sits in a partial cove.
People walk the wooden boardwalk that was built in the 1940's, for their health in the morning. Recently we saw they are tearing out the old boardwalk and replacing it. I should have took a picture!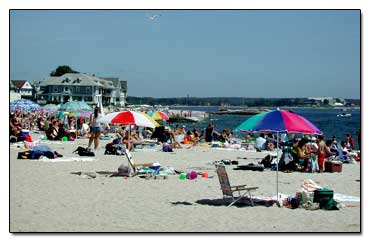 There is always something going on at this beach. They have an Olympic pool if you don't like swimming in salt water, and they just built a waterpark for the kids. During the summer on Saturday nights they have live bands. They also charge during the summer for parking, but it's worth it. I think it's $10.00 a car.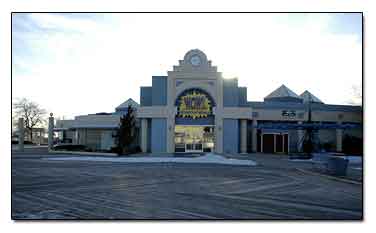 Waterford Town Beach is on the other side of a little creek to the west of Ocean Beach, but even at low tide, to cross over is pretty risky. Most people fish from the rocks at this end. On the East end of the beach, it is private, and there are signs up.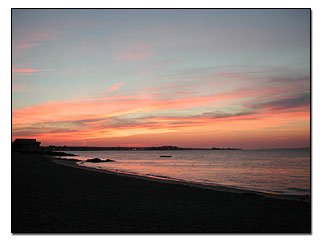 DIRECTIONS: Here's the route we take to get to Ocean Beach. Exit 83 off I-95, go south on Hwy. 1, to Hwy. 213, follow it south all the way, when you come to the last stoplight make a right. They've put up new signs all the way so you shouldn't have a problem.
Another way to get through New London, if you get lost, is to follow the blue hospital signs. That will put you on the right street and then just follow it all the way to the end and make a right.Take a trip to Ocean Beach! You'll be glad you did!
See a huge map of Ocean Beach Park and see some old postcards of Ocean Beach Park.
Disclaimer: As with everything in CT, you can almost bet this information and rates will eventually change.
---
Connecticut Peapod - Peapod online grocery shopping and delivery- get $10 in FREE groceries
Cooltan - Tan Through Swimsuits - Here's a product on the market that you can't buy in a store. Now you can get a tan through your swimwear! Cooltan Tan Through Swimwear works like a medium level sunscreen. Look great and eliminate tan lines!
Get Married in CT - A great resource for brides and grooms in Connecticut. Suggestions on locations, tips for the couple, and a wedding day timeline. How about a beach wedding?
Connecticut Hotels - If you need a place to stay in Connecticut, see a list of all the popular hotels, motels, inns and suites by city.