Roger Wheeler Beach, RI
This is a picture of Roger Wheeler State Park Beach in RI.
Roger Wheeler Beach is a great family beach because the ocean waves don't get very high, so kids are not getting knocked around by them.
See the ripples in this sand picture? This is what the ocean wind does.
There is a lot of sand in the water, so you don't have to wear water shoes.
The sand is a different kind of sand, it is a light grey, finer than usual, and it packs hard when wet, so it's pretty easy to walk on.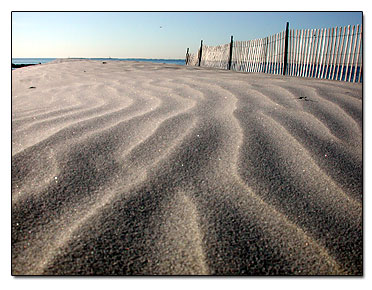 There are beach cottages at both ends of the beach so they ask that you stay inside the signs.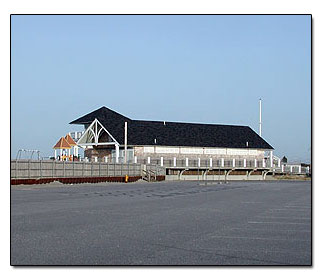 But we see people taking long walks from here all the way to Salty Brine Beach at the far end by just walking the low tide line. There is a charge for parking during the summer. Very scenic and relaxing. Nice place to spend a stress-free day.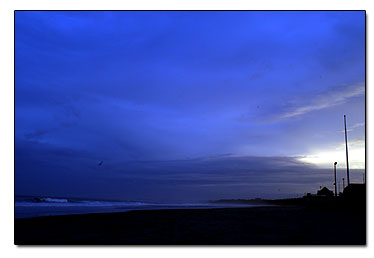 Sunset at Roger Wheeler Beach
A Bit of History
The state acquired the land in 1929. The previous owner was a Tory named John Bull. Do you know what a Tory is? It's a political group that was in constant conflict with the Wigs back in the 1700's during the Revolution.
The beach was named after Captain Roger W. Wheeler (1907-1969) who developed the Rhode Island State Life-Saving System. The beach used to be called Sand Hill Cove before 1970. What you see in the middle picture is the new pavilion that was dedicated in 1997. Roger Wheeler State Park Beach in RI. This is a great family beach!

Disclaimer: As with everything in RI, you can almost bet this information and the rates will eventually change.

---
Rhode Island Grocery Shoppers Shop Online with RI Peapod Stop and Shop
No more tan lines! Get a tan through your clothes with Cooltan Tan-Through Shirts
Popular Rhode Island hotels - If you need a place to stay in Rhode Island be sure to check these popular hotels.
Rhode Island Attractions - There's more to Rhode Island than just the beaches!