Matunuck Beach, RI
Here's a picture of Matunuck Beach in Rhode Island, in the beach area.
Matunuck Beach is a very popular beach with deep soft light grey sand.
They have a huge parking area too.
Plenty of fun in the sun space here to play and get your deep, golden Rhode Island tan.
The picture below is is the parking area near the snack bar.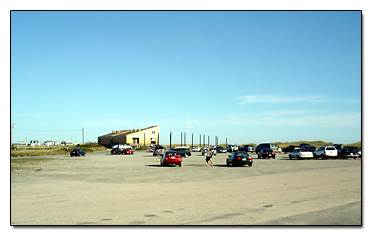 Below is a picture of one of the paths from the parking lot to Matunuck Beach.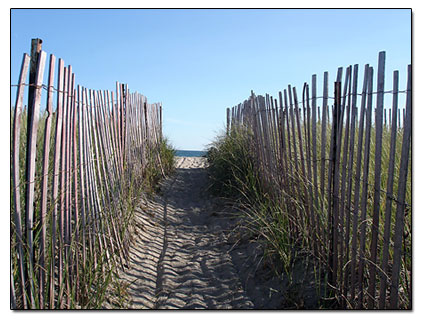 DIRECTIONS:
Route 1 east to Matunuck Beach road. Follow Matunuck Beach road all the way south.

Disclaimer: As with everything in RI, you can almost bet this information and the rates will eventually change.

---
Rhode Island Grocery Shoppers Shop Online with RI Peapod Stop and Shop
No more tan lines! Get a tan through your clothes with Cooltan Tan-Through Shirts
Popular Rhode Island hotels - If you need a place to stay in Rhode Island be sure to check these popular hotels.
Rhode Island Attractions - There's more to Rhode Island than just the beaches!