Sherwood Island Beach CT
This is what summer is all about.
Laying on a beach, grabbing some sun, and just relaxing.
Sherwood Island is a great place to do that.
Sherwood Island is not actually an island, but it is a huge park.
Two beaches, places to walk and hike, shelters and snackbars.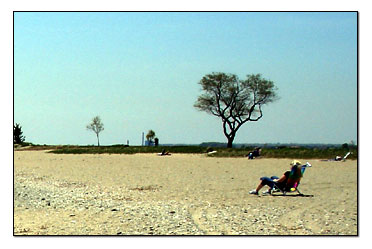 Passes: Open Memorial Day - Labor Day All Swimming Areas Staffed By Lifeguards Weekends / Holidays Weekdays $ 9.00 Resident $ 7.00 Resident $ 14.00 Non-Resident $ 10.00 Non-Resident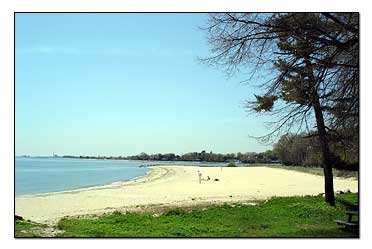 Facilities: Shelters, picnic tables, restrooms, snackbars, observation deck
Directions: Off I-95 at Exit 18 Westport, CT Phone: 203-566-2305 or (203) 226-6983
From I-95 north and south: take Exit 18.
From Route 1, take the Sherwood Island Connector past I-95 directly into the park.
From Route 15: take Exit 41 or 42 south onto Route 33 south. Go west onto Route 1 to the Sherwood Island Connector.
Burying Hill Beach - Exit 17, Greens Farm Road
Compo Beach - Exit 17
Ct Shoreline Beaches, Sherwood Island beach site
Disclaimer: As with everything in CT, you can almost bet this information and rates will eventually change.
---
Connecticut Peapod - Peapod online grocery shopping and delivery- get $10 in FREE groceries
Cooltan - Tan Through Swimsuits - Here's a product on the market that you can't buy in a store. Now you can get a tan through your swimwear! Cooltan Tan Through Swimwear works like a medium level sunscreen. Look great and eliminate tan lines!
Get Married in CT - A great resource for brides and grooms in Connecticut. Suggestions on locations, tips for the couple, and a wedding day timeline. How about a beach wedding?
Connecticut Hotels - If you need a place to stay in Connecticut, see a list of all the popular hotels, motels, inns and suites by city.