Old Lyme CT Town Beaches
OLD LYME TOWN BEACHES: White Sands Beach, Sound View Beach and Hains Park at Rodgers Lake
There is also a 40-car parking lot at White Sands Beach.
There is a limited amount of public parking permitted along the north side of Old Shore Road should the parking lot be full.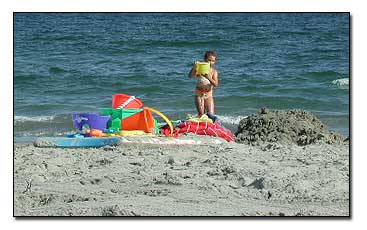 Seasonal Passes: Residents, owners of motor vehicles registered in Old Lyme, and other eligible property owners pay $20. Resident senior citizens pay $15. There is no seasonal pass for nonresidents.
Day Parking Passes: Nonresidents. pay $8 during the week and $10 on weekends in the town-owned Sound View Beach Parking Lot (Hartford Avenue). There is no charge for walk-on entry.
Parking: Nonresidents. may park in the Sound View Beach Parking Lot as long as space is available. Additionally, there is street parking and private parking lots available within reasonable walking distances (1/4 mile) of Sound View Beach.
Disclaimer: As with everything in CT, you can almost bet this information and rates will eventually change.
---
Connecticut Peapod - Peapod online grocery shopping and delivery- get $10 in FREE groceries
Cooltan - Tan Through Swimsuits - Here's a product on the market that you can't buy in a store. Now you can get a tan through your swimwear! Cooltan Tan Through Swimwear works like a medium level sunscreen. Look great and eliminate tan lines!
Get Married in CT - A great resource for brides and grooms in Connecticut. Suggestions on locations, tips for the couple, and a wedding day timeline. How about a beach wedding?
Connecticut Hotels - If you need a place to stay in Connecticut, see a list of all the popular hotels, motels, inns and suites by city.