Onset Beach, Mass
The first time we went to Onset Beach, I thought it was a lake, and a very nice one indeed.
We were there in the off season, and could tell that this is a popular beach during the summer.
Now that we are heading towards Cape Cod to do some beach hopping, we stopped here again and it is awesome, a regular tourist hotspot.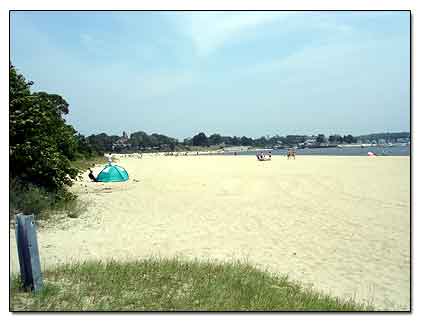 One problem we had was finding a place to park. The beach parking lot was full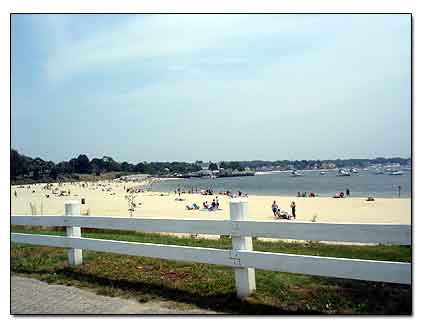 So we didn't get to stay long, we just drove around snapping pictures.
We'll stop here again on the way back from Cape Cod.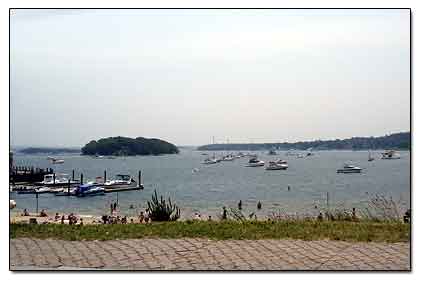 We only spotted one motel called the Atlantic Motel on the way to Onset, but there were quite a few Bed and Breakfasts in downtown Onset.
Below is some pictures I took while passing through Onset.
More Onset Mass Pictures
See the view towards downtown Onset
Here's where we ate a great breakfast... Pier View Restaurant

This looks like a popular restaurant right on the waterfront... Kenny's
View of Onset Bay... Bay view
A Bed and Breakfast downtown across from the waterfront ... Harbor Watch Inn
Driving Directions
Take Exit 1
here's the sign
before going over the Bourne bridge and follow the signs.
---
Cooltan - Tan Through Swimsuits
- Here's a new product on the market that you can't buy in a store. Now you can get a tan through your swimwear! Cooltan Tan Through Swimwear works like a medium level sunscreen. Look great and eliminate tan lines!
Popular US Hotels - If you need a place to stay on the East Coast while at a beach, see a list of all the popular hotels, motels, inns and suites by state.