Shonys Buffet Locations
Interstate 95 Exits

We drove through Georgia, making it to Interstate 95 and we were glad to get out of the Carolina's because of all the rain.
Of course Georgia is known for it's tasty, juicy peaches, but alas, we didn't see any peach stands on Interstate 95.
We stopped at a rest area, and opened the trunk and attempted to dry the tent and towels in the warm Georgia breeze.
Once on the road again, we were delighted to see the Shoney's All You Can Eat Buffets on Interstate 95.
We stopped to have breakfast, which included grits, and biscuits and gravy. Yum Yum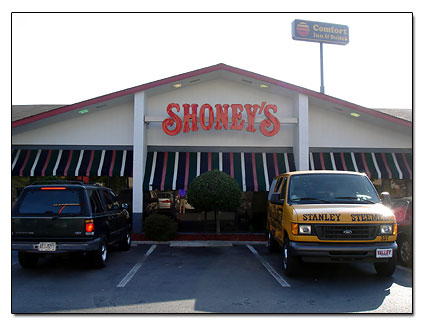 While we were there, I picked up their brochure that has all of the Shoney's locations at the I95 exits.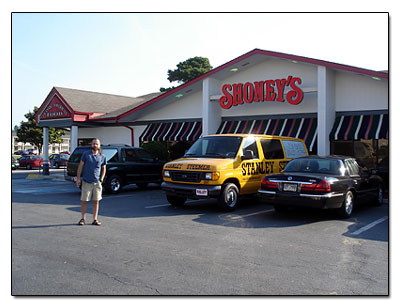 After eating our delicious All You Can Eat breakfast buffet, we set the GPS to Callahan, Florida where our relatives live. Unfortunately we were unable to contact them to let them know we were in town, and so we kept traveling south on Highway 301.
Next stop... St Pete Beach
---
Cooltan - Tan Through Swimsuits
- Here's a new product on the market that you can't buy in a store. Now you can get a tan through your swimwear! Cooltan Tan Through Swimwear works like a medium level sunscreen. Look great and eliminate tan lines!
Popular US Hotels - If you need a place to stay on the East Coast while at a beach, see a list of all the popular hotels, motels, inns and suites by state.