Long Beach, Stratford, CT
Long Beach is a good name for this beach because that is exactly what it is, Long.
We have followed the beach at low tide, and walked the full 5 miles to the end, where Pleasure Beach Amusement Park used to be.
It was tore down in the 1960's, and they say, the bridge that connected Pleasure Beach to Bridgeport burned.
They haven't done anything with the Pleasure Beach area yet. It's still a huge piece of property with a couple of old buildings. Marnik's Restaurant is nearby.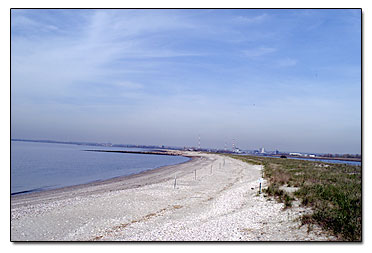 We didn't know it at the time, but there is a nice long path above the water's edge at Long Beach for walking and taking in the cool breeze off the Atlantic, and catching a scenic view of Bridgeport, and Long Island Sound.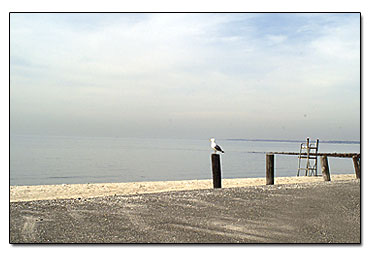 They charge $10.00 during the summer to park. Long Beach has about 50 parking spaces. Daily passes can be purchased with cash or check at the entrance to the beach. As I was leaving, a group of volunteers arrived to clean up the beach.
It seems there is also a beach in Waterford CT that is called Pleasure Beach, it is connected to Harkness Memorial Park.
DIRECTIONS:
Long Beach in Stratford! Exit 32 off of I 95. Make a right at the light which is Main St. or Hwy. 113. Follow Hwy. 113 south past the Sikorsky airport, and make a right at the light. Follow this street till it ends and make then make a left. Follow this street and it will take you right into the park.
Disclaimer: As with everything in CT, you can almost bet this information and rates will eventually change.
---
Connecticut Peapod - Peapod online grocery shopping and delivery- get $10 in FREE groceries
Cooltan - Tan Through Swimsuits - Here's a product on the market that you can't buy in a store. Now you can get a tan through your swimwear! Cooltan Tan Through Swimwear works like a medium level sunscreen. Look great and eliminate tan lines!
Get Married in CT - A great resource for brides and grooms in Connecticut. Suggestions on locations, tips for the couple, and a wedding day timeline. How about a beach wedding?
Connecticut Hotels - If you need a place to stay in Connecticut, see a list of all the popular hotels, motels, inns and suites by city.