Sasko CT Beach
Here's a nice view of Sasko beach.
We found Sasko beach by accident actually.
We were out riding around looking for Compo Beach and following a long road ran into Sasko Beach.
We were delightfully surprised and noticed Sasko beach is pretty popular.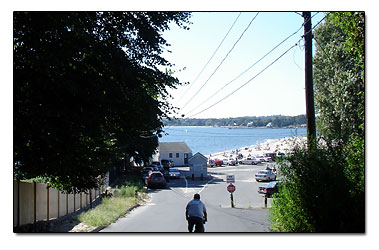 This first picture is of the entrance to Sasko beach.
Unfortunately I wasn't able to get a picture of the rates for the beach. We were too excited and totally forgot.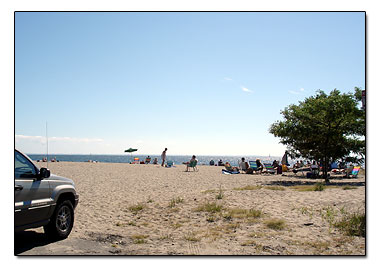 This view is from the west end of the beach.
This is the sign on the corner where we turned to go to Sasko beach.
Disclaimer: As with everything in CT, you can almost bet this information and rates will eventually change.
---
Connecticut Peapod - Peapod online grocery shopping and delivery- get $10 in FREE groceries
Cooltan - Tan Through Swimsuits - Here's a product on the market that you can't buy in a store. Now you can get a tan through your swimwear! Cooltan Tan Through Swimwear works like a medium level sunscreen. Look great and eliminate tan lines!
Get Married in CT - A great resource for brides and grooms in Connecticut. Suggestions on locations, tips for the couple, and a wedding day timeline. How about a beach wedding?
Connecticut Hotels - If you need a place to stay in Connecticut, see a list of all the popular hotels, motels, inns and suites by city.